Looking for a fishing charter in Marco Island/Naples, Florida or Everglades National Park ?
Click here for more information.
Fishing Creel Goodies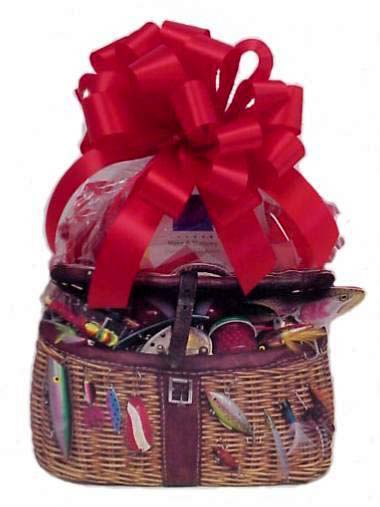 $49.95
Our cute fishing creel die cut gift bag is filled with an assortment of gourmet cookies, fish bait and tackle box complete with gummi worms, fish, frogs & bobbers, candy fish, fishing tales bar mix with cork float, fisherman's choice bread & batter mix with bobber and foiled chocolate fish. A great gift for your favorite fisherman!