Sincere Sympathies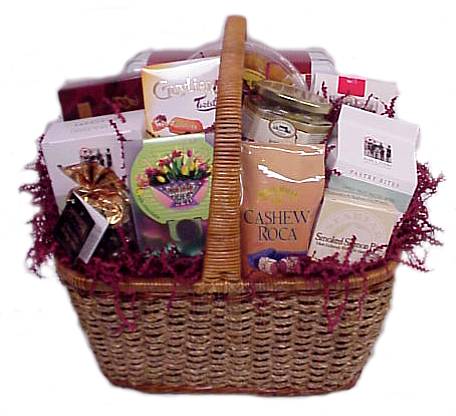 $150.00 (shown)
Versions available from $50.00 to $350.00

An assortment of Kosher gourmet crackers, spreads, chooclate covered pretzels, an assortment of gourmet cookies, pastry fruit bites, dried fruit, chocolate covered fruit, chocolate covered bridge mix, buttercrunch toffee with chocolate and cashews, cream filled Belgian chocolates and solid milk chocolate. Our most requested condolence basket. Contents & basket will vary with price.
Kosher version available upon request.